If you are thinking about starting blogging then you must have a question about how to start.and you have confusion for which platform will be better to start a website or blog. Then here is the solution to your question
Blogger vs Wordpress- which is better in 2019.
So let's get started, first with blogger information
About Blogger:
Blogger is a free product of google for the people who want to start blogging or make a website free of cost. The blogger is the best platform for beginners who is just started blogging. The blogger is best for those who want to write a blog as a hobby. The blogger is a free hosted platform so you don't need pay for different hosting plans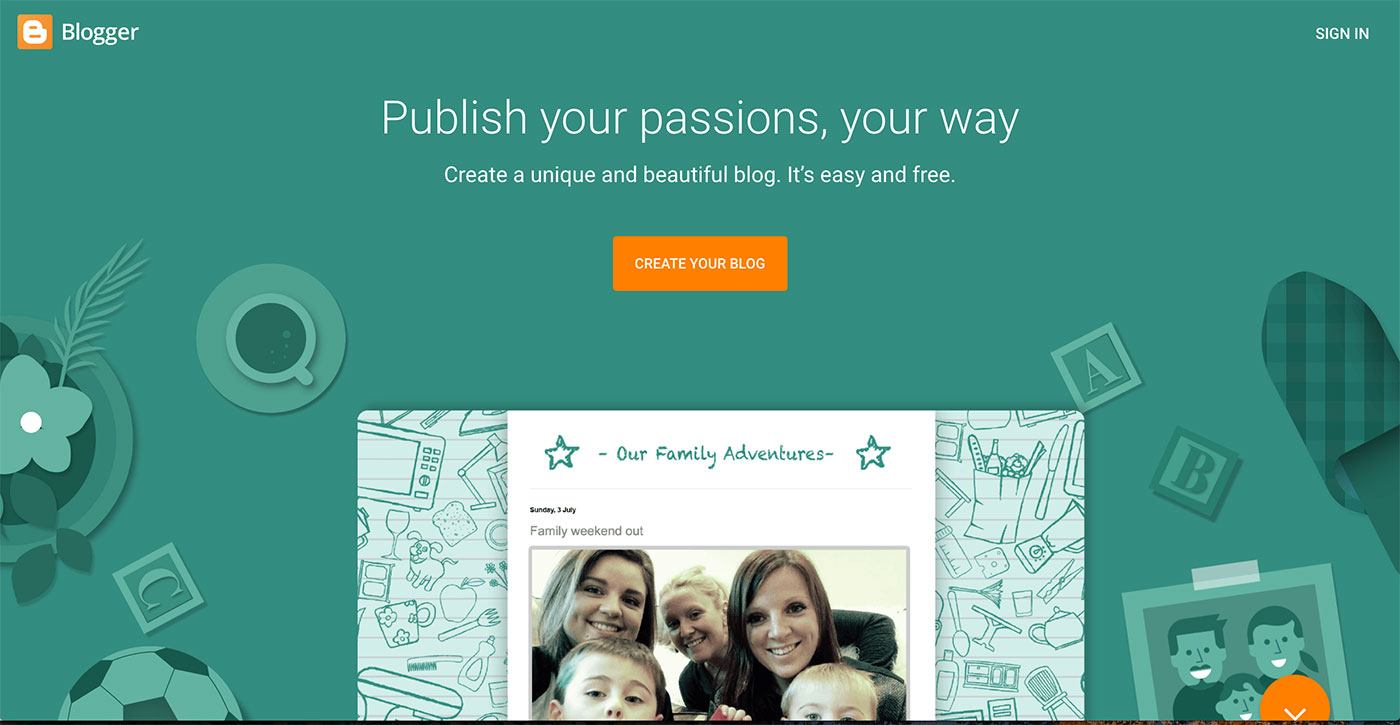 Source: Blogger

About Wordpress:
People who want a powerful platform for their website or business then WordPress will be the best platform for you. WordPress is an online tool for creating websites and also a powerful content management system. WordPress is the best platform for like blogs, news, E-Commerce, business, photography, music, etc.
Source: Wordpress
1) The first difference is that the customization option available in both platform:
The blogger has limited customization option where WordPress has so much number of customization option like it has different plugins and themes option to design your website and give a professional look
2) Which is better to get started:
Blogger is a very simple and quick process to write a blog and you can create a blog in less time. Wordpress is a little bit complicated process compared to blogger and it takes time to create a blog.
Source: Blogger
As I tell you earlier the blogger is free hosted by google so you don't need to pay for hosting. WordPress is also a free platform to write a blog but it won't host your site so you need to choose the hosting plan and pick out a domain name. If your searching for WordPress hosting best and easy start feature hosting then check out Bluehost.
4) Functionality:
First, we will talk about blogger functionality. The blogger has basic functionality it can't do more than creating a simple blog and posting content. And talking about WordPress functionality it's quite better than blogger as it has powerful plugins and customization option it provides better content quality to write blogs.
5) SEO Performance:
While writing blog you always have the focus on search engine optimization means to the rank keyword on google. So blogger is pretty slow in SEO. But WordPress is quite helpful for the SEO of your blog.
Source: Pixabay
6) Ease of use:
The blogger is an easy platform to set up a blog in a few minutes and to post a blog. And easy to customize and play with settings and also to change the layout of your blog. Wordpress is a difficult tool to handle and it takes more time to set up a blog compared to blogger.
7) Monetization option:
When it came to earning money from your blog you look for better monetization options. For a blogger, it's easy to monetize Google Adsense in your blog as it has a ready option for monetizing your blog. But in WordPress, it doesn't have an inbuilt option for Adsense.
Source: Blogger
Conclusion:
Blogger and WordPress both are the best platforms but you have to choose between these two so if you are looking forward to writing a blog just for hobby and share stories and not have long term goals then I will recommend blogger.
But if you want to make blogging as a profession and also for business purpose then you should use WordPress. it will be helpful for long term blogging.
I hope that I have clear all your confusion for choosing a blogging platform with the help of this Blog